Complimentary Full Seated Breakfast Served Daily at 9am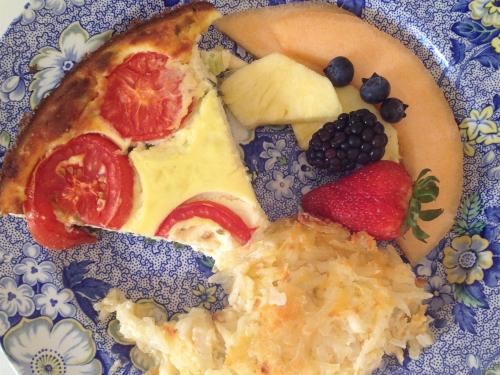 Breakfast is included with your overnight reservation and is complimentary. Lacto-ovo vegetarian are always served, vegan, gluten-free and other special diets can be arranged with  24-hour advance notice. We apologize that we cannot  accommodate last minute morning of special requests. Guests are welcome to store personal food items for special diets in the wine cooler in the living room/parlor. Please note: we strive daily to serve fresh, delicious breakfasts for our guests. However, we are not a restaurant. There are ample eateries in South Pasadena and Pasadena if you are a "Foodie". 
Albert Einstein Once Ate In This Dining Room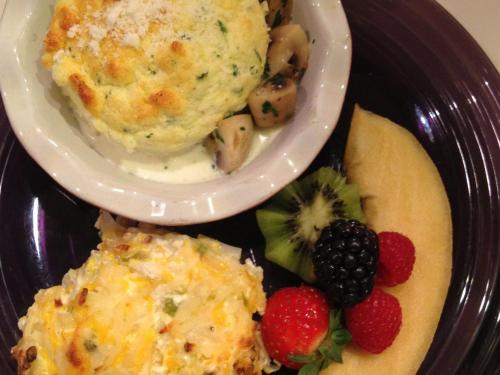 With the exception of major holidays we offer a 9am seating of a hot dish (ovo-lacto vegetarian)(eggs and dairy but no meat) breakfast in the dining room where Albert Einstein was once feted by Anna Bissell McKay.
Optional American Continental Self Serve For Our Business Travelers and Early Departures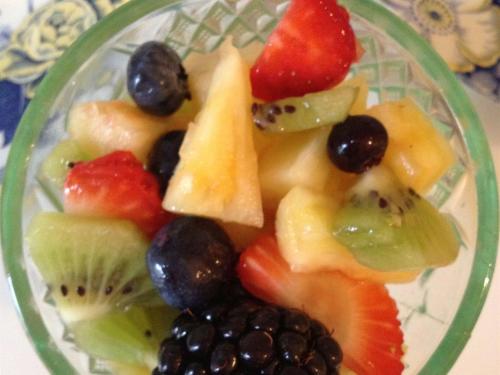 So that we may accommodate an earlier time frame for our business travelers and early risers, a self service expanded continental is offered prior to 9am, by advance RSVP.
Organic Tea Bar and Fresh Brewed Organic Coffee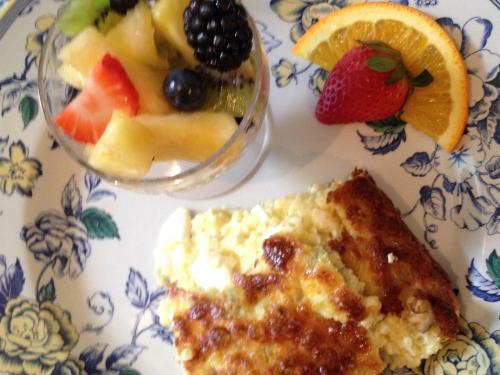 Self service continental generally consists of freshly brewed coffee and/or hot tea, orange juice, cold and/or instant hot cereal, toast, yogurt, fresh whole fruit and hard boiled eggs. Either way, you won't leave hungry. Pease note: Our continental breakfast is not a buffet spread like what you would experience in some countries. It is a cold (as opposed to hot) breakfast.