Local Restaurants in South Pasadena, CA
Ask us for our top recommended restaurants in South Pasadena, CA during your stay at the Bissell House Bed & Breakfast. It's our pleasure to recommend our favorite places to eat during your stay in our historic lodgings. Join us for a fresh lacto-ovo-vegetarian breakfast each morning before heading out to explore Old Town Pasadena and downtown LA, just a 15-minute drive away.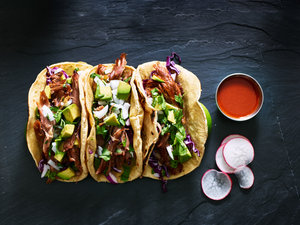 A Taste of Pasadena
Discover world-class cuisine, local pours, and outdoor patio dining.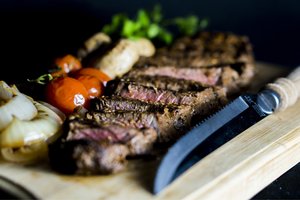 The Raymond Restaurant | 11-minute walk | $$$
Enjoy a refined menu of steak and seafood at this New American restaurant. An elevated and unique dining experience, this elegant steakhouse is housed inside a delightful cottage with a garden patio.
Radhika Modern Indian | 13-minute walk | $$
Boasting a wide selection of vegetarian and meat options, Radhika's offers something for everyone looking for flavorful dining in Pasadena.
Bistro de la Gare | 14-minute walk | $$
This charming bistro offers a variety of seating, from the petite dining room to the mahogany bar to open-air sidewalk seating. Taste authentic French cuisine in the midst of Old World ambiance.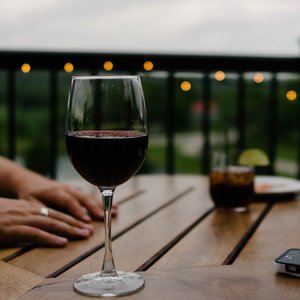 ARO Latin | 14-minute walk | $$
Featuring beautiful interiors and lots of natural light, this delicious restaurant in Pasadena offers mouth-watering empanadas, specialty tacos, and social hour specials.
Mike & Anne's | 15-minute walk | $$
Sit outside on the expansive patio of this contemporary bistro. Featuring a menu of comfort foods and healthy options, this casual restaurant is the perfect place to meet up with friends.
Communal | 15-minute walk | $$
Tucked beneath twinkling outdoor lights is this rustic beer and wine garden. Order a selection of pub bites to pair with your local craft beer.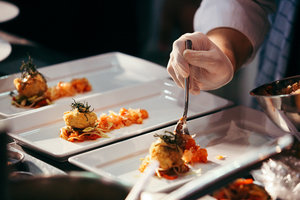 Shiro | 3-minute drive | $$$
Discover the combination of French and Japanese cuisine at this understated place to eat in Pasadena, CA. An unexpected choice for dinner with coworkers, this fusion restaurant is sure to strike the perfect balance.
Gus's BBQ | 5-minute drive | $$
Ever since its opening in 1946, Gus's BBQ has been a community staple. Come for Happy Hour drinks and stay for barbeque slow-cooked over pecan logs.
Gale's | 6-minute drive | $$
Everyone's family at Gale's, where Italian pastas, roasted meats, and fresh breads with balsamic and olive oil keep coming out the kitchen door. Come in and eat up.
Book your stay at the Bissell House Bed & Breakfast for a great location near a number of restaurants in South Pasadena, California!