Hotel near Rose Bowl Stadium
Stay at our charming hotel near the Rose Bowl Stadium for the bed and breakfast experience after a stadium event. The Bissell House offers guests the ideal location within walking distance of the Rose Bowl Parade and one-of-kind rooms in our historic manor. Attend a game at one of Pasadena's National Historic Landmarks during your stay at our bed and breakfast.
View the Rose Bowl Parade floats up close during your stay at the Bissell House Bed & Breakfast!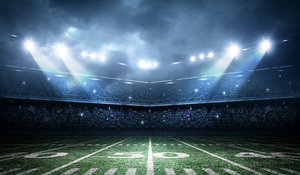 Visitor Information
It's a 10-minute drive from our hotel near Pasadena Rose Bowl along Orange Grove Blvd.
Parking is available on a first-come, first-serve basis. Parking rates and available lots will vary by event and can be prepaid online.
The Rose Bowl Stadium follows a clear bag policy for all events.
Tailgating is one of the best parts of game day. Open flames and glass containers are not permitted.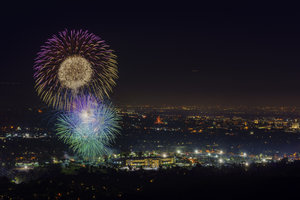 Popular Events
Welcome to America's Stadium. Attend:
Rose Bowl Game: Held annually on January 1st, the Rose Bowl Game is the oldest operating bowl game and the highest attended college football game.
North American Soccer: A prestigious venue for soccer around the world, the Rose Bowl has also been host of the FIFA World Cup multiple times.
UCLA Bruin Football: See the Bruins play home games during college ball season!
Americafest: One of the top fireworks shows in the country on Independence Day.
Flea Market: The largest flea market in the country is held the second Sunday of each month.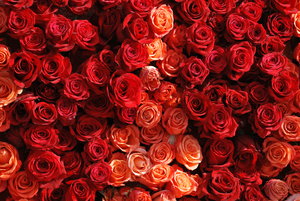 Rose Parade
One of the stadium's most well-known events is the Pasadena Tournament of Roses, or the Rose Bowl Parade. Easily walk to watch the parade from our Pasadena hotel near the Rose Bowl Parade.
Every year on New Year's Eve, Orange Grove Blvd turns into a pedestrian walkway for 1.5 miles. The parade begins at our intersection on Columbia Street and goes past the Wrigley Mansion Tournament of Roses International HQ approximately one mile from our B&B to the Norton Simon Museum on Colorado Blvd where most of the cameras are lined up to film the Parade for national television.
Nothing compares to the beauty of the Bissell House Bed and Breakfast's Victorian Christmas decorations. Capture great pictures on both New Year's Eve and New Year's Day and avoid the crowds, traffic, and congestion that come with the Rose Bowl Parade and Game.
Book your stay at our historic hotel near the Rose Bowl Stadium in Pasadena, California!